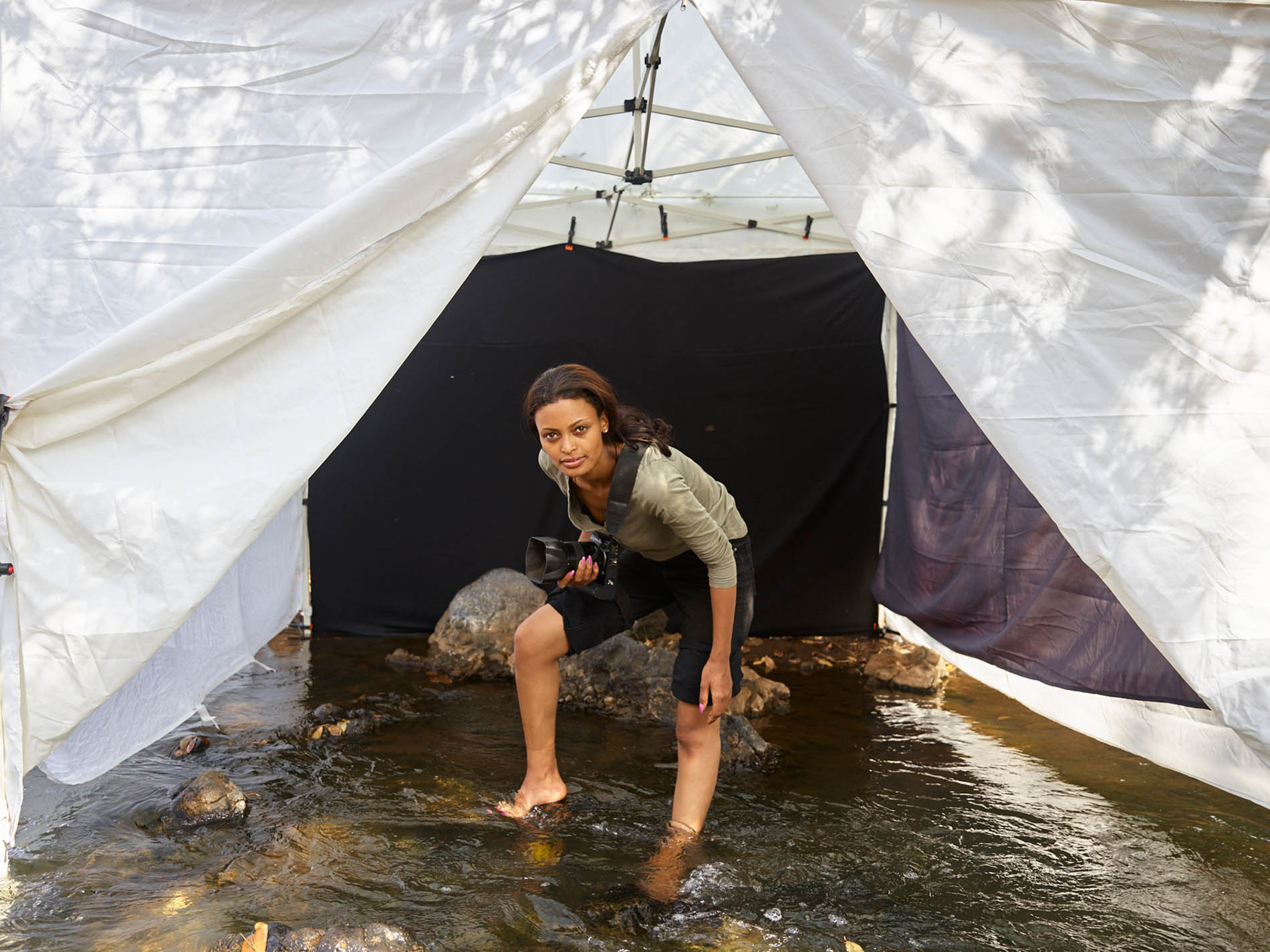 This nomadic portrait studio tent was our world for many years.

​​​​​​​Step inside and I will show you a world of beauty, adventure... and even heartbreak.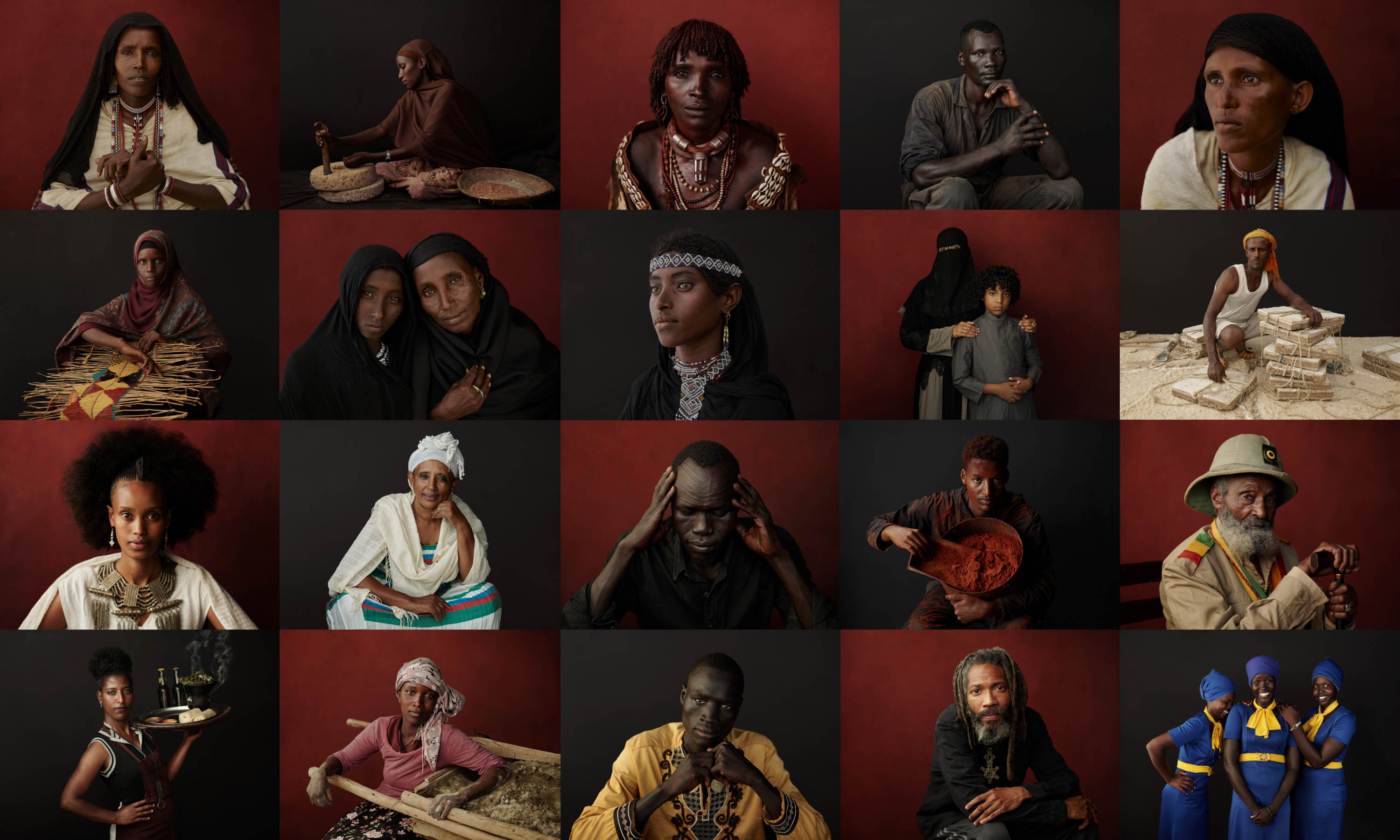 For years, we dragged our nomadic studio tent across almost every region of Ethiopia. In our tent, everyone was equal.

We captured pure magic.
Somehow we managed to carry whatever energy we had at the beginning of the project all the way to the end.

Every kind of person entered and had their portrait taken. From the grandfather of Ethiopian jazz Mulatu Astatke, pastoralists of the Bodi Me'en, to the nomads of the Afar desert.

The tent was our little fantasy world. It was the Ethiopia that we dreamed of, even when the reality outside of it was sometimes stricken with searing pain. Each portrait was a tribute to a distinct region of the country.
Disconnected cultural threads were woven together in a cohesive visual style in order to truly see Ethiopia— which itself is a modern nation state, but is also the sum of all the diverse people who inhabit it.

These portraits on alternating red and black backdrops are the visual backbone of my newly released book. 13 years of photography from Ethiopia. For every environmental image, there is a portrait companion.

The visual flow of the book weaves in and out of those grandiose environments Ethiopia is famous for, and then back to intimate portraits.

As we created this collection of portraits, I questioned myself many times. Sometimes we would be in the most beautiful landscapes, and using the tent felt like missing the elegance of the location. But then we would focus on the subtle details of the person, and that selective tunnel vision allowed us to experience more.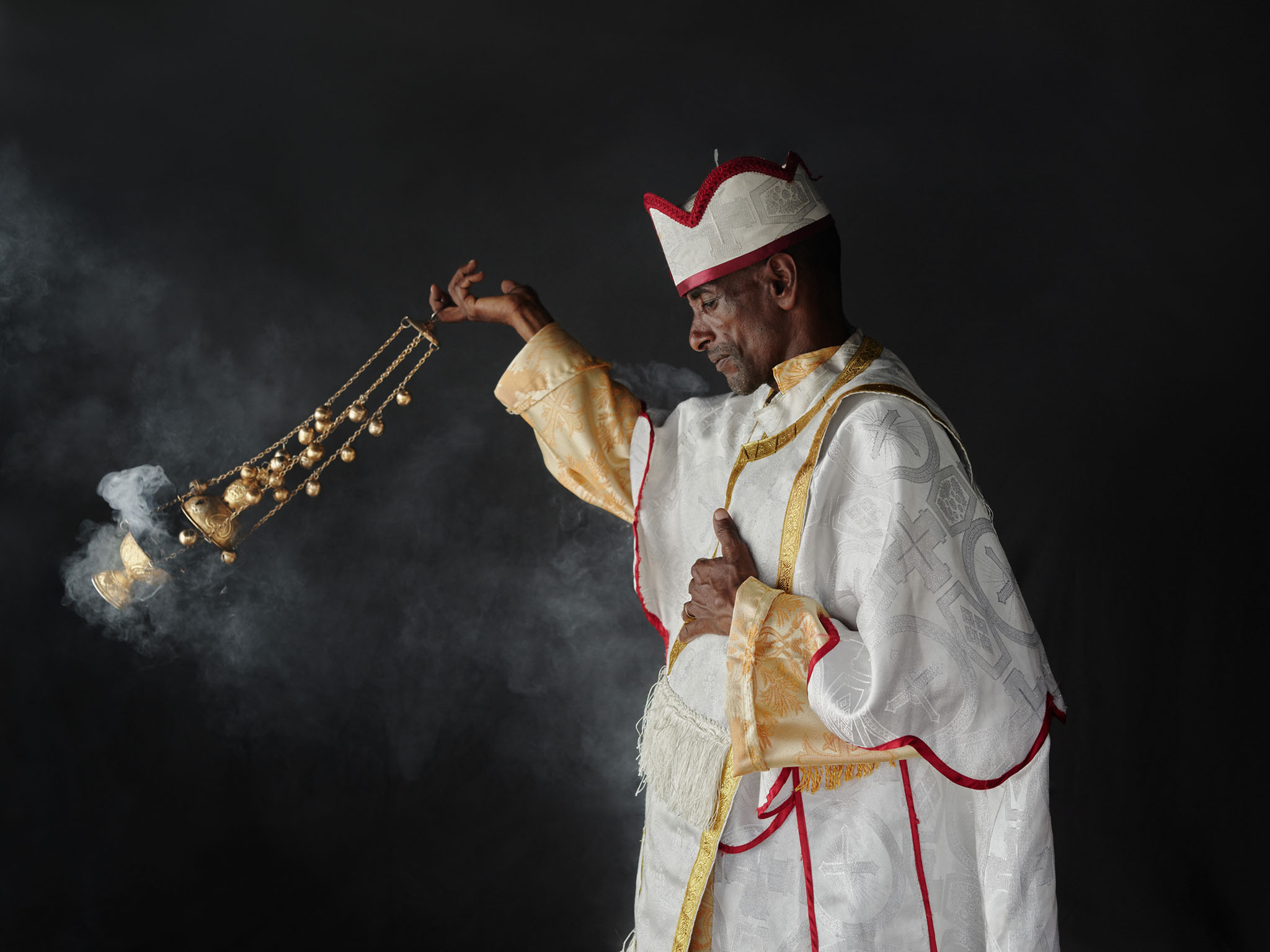 Our tent became a sacred space from the incense of an Orthodox Tewahedo priest. It briefly became perceived as a cursed place from a crocodile hunter who had been ostracized from his community for not paying a dowry on time.

Eventually, that curse was lifted by the elders, and our tent was active again.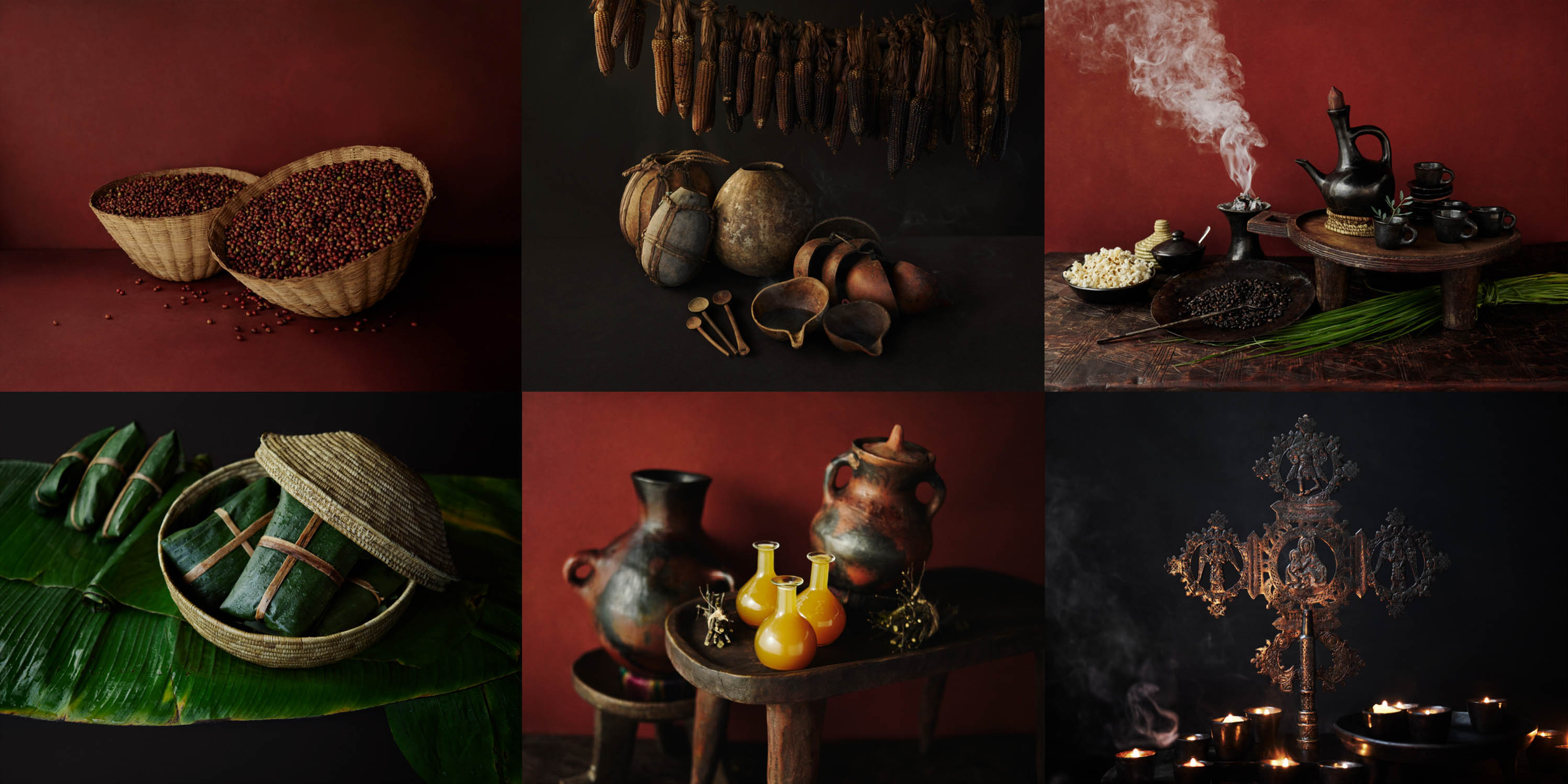 We set up our nomadic studio tent in remote villages and photographed still life. Objects that were too precious to move, or impossible to find elsewhere.

​​​​​​​Freshly harvested coffee cherries, or all the cooking vessels from a kitchen made out of clay and dried gourds.

Every portrait is created with natural light molded from the tent itself. No flashes.
Daylight passes through diffusion material made out of netela fabric, which is a hand-spun cotton perfected by Dorze craftspeople.
Black fabric on the opposite side creates contrast.
I wish we had a cool name for the tent, but it went through several designs. It was never a single physical object, but an ever-evolving house we spent a lot of time in fussing over fine details.
Over the years we modified its structure, materials, and colors. Many things broke.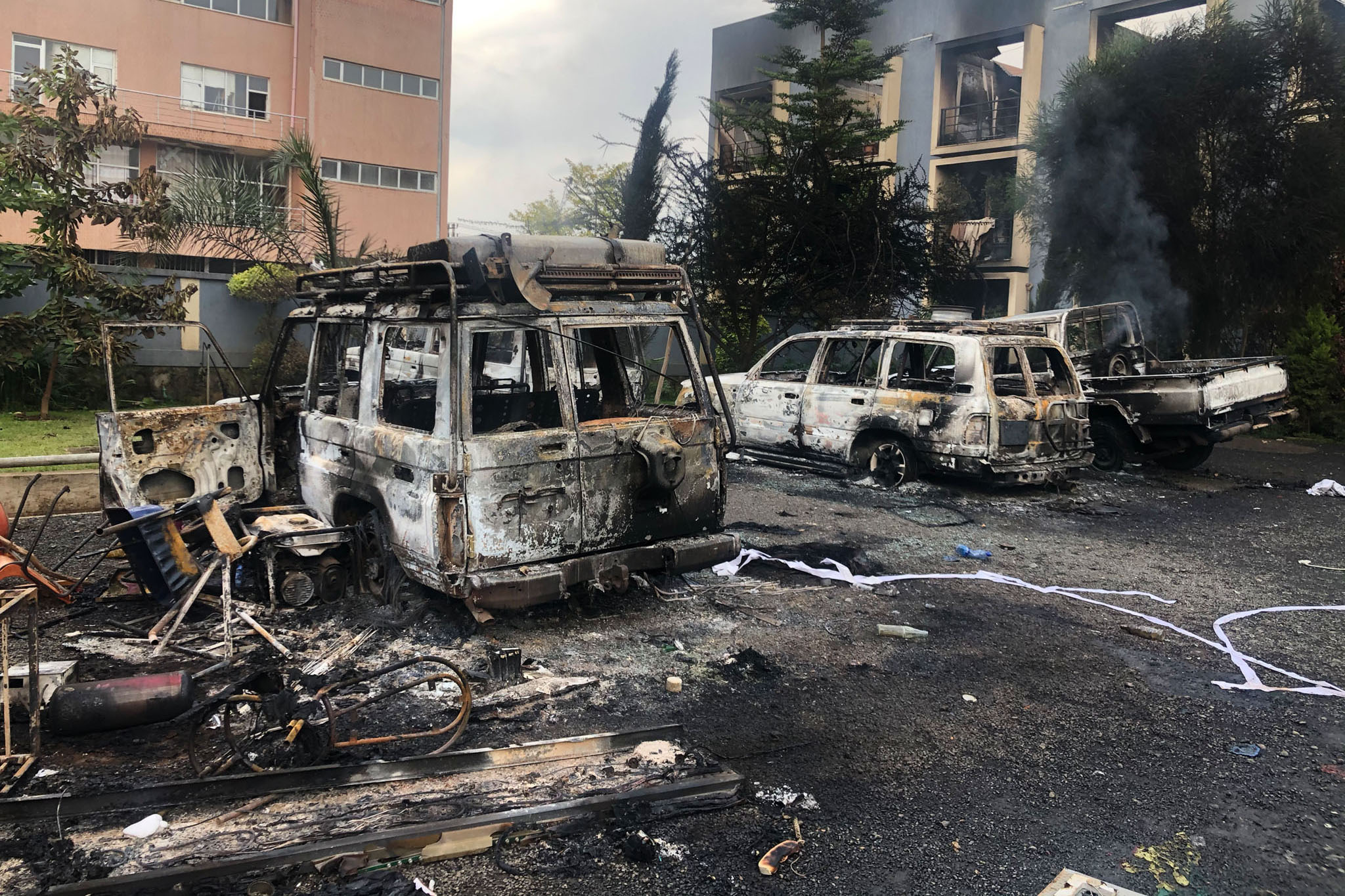 We lost the first version of our tent in a riot during the unrest in Jimma of Summer 2020. It was strapped to the roof of our 4x4 as they were burned alongside our hotel as everyone fled to get out of it. I escaped with my hard drives hidden under my shirt.


That day almost took our lives. What was happening across the country broke our hearts. But a couple months later, we were on the road again, more driven than ever to continue.
I flew back to America and imported another tent, this time with a black roof instead of white.

Time itself bent within the fabric walls of the tent. Here is Gure, the same girl photographed 10 years apart. With a shaved head, the Arbore people visually signify they are unmarried. Now with braids, Gure has moved to a new stage of her life.

The nomadic tent was a place of great collusion. Forget about "purist" forms of photography. The people I photographed presented themselves the way they wanted to be seen. Portraits would pop up on my laptop screen, and the community influenced things as they unfolded live.

In Ethiopia, there is great power through representation. When a priest found out an imam had allowed the tent in his village, they wanted their own community to be part of it even more. When a highlander found out a lowlander neighbor took part, they swiftly did enter the tent.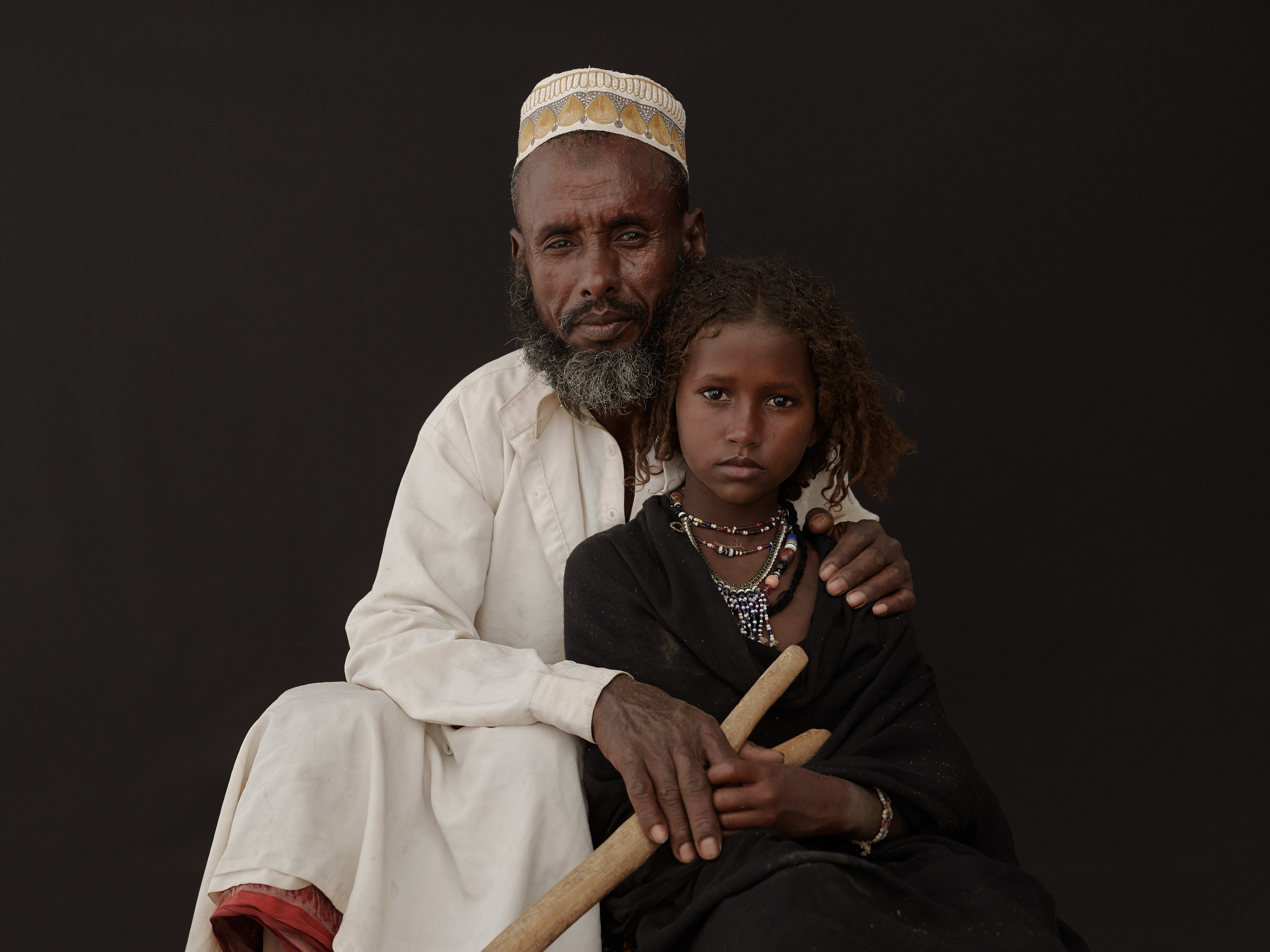 Our nomadic studio tent could be intimidating at first. In any country, who the hell wants to be first to have their picture taken? We always started with the elders and when nothing went wrong, many others would usually follow.
My dear friend the artist Sam Spratt once called this project, "the cinematic universe of Ethiopia." This thirst for visual cohesion has defined my life as a photographer. I want to photograph my subjects with dignity and conceptually from the same hand. The tent was a tool to do that.
Our tent holds a very key era of my life within it.

After spending all day in there, it would often make me feel insane. Or question if it was all worth it. When we lost the desired angle of the sun, we would rotate it by hand so that the light always came from the same position. After so much rotating, the doorway often ended up in a very different place than where we started. But it was the world outside that was disorientating. Inside our tent, everything was always the same.

It seemed impossible to control any aspect of the world beyond our tent.
Take me back to our beautiful tent. Take me back to those years on the road.

 Light our tent on fire again. Bury me with our tent. I love you my tent. But I love you most my family Kiya, Nibby, Nebiyu. Because we can always make another tent any time and pick up where we left off.


JL


Standard Edition Book: Available now on Amazon or directly from the publisher
• Large format hardcover, 14 x 11 inches (27.94 x 35.56 cm)
• Over 300 beautifully printed medium format photographs and maps


Collector's Edition Book Set: Pre-order directly from Insight Editions. Supplies extremely limited
• Handmade foldable bronze metal book stand. Designed in Ethiopia
• Signed archival fine art print, each unique print edition of 100
• Custom clamshell case